Awnings and Carports (FDS)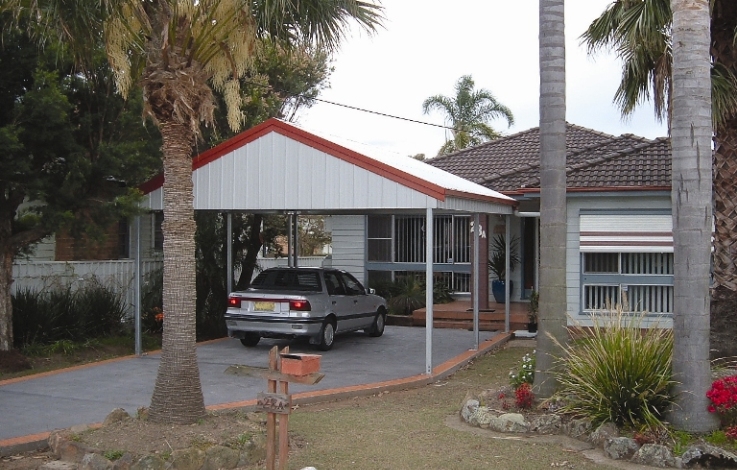 Sydney Sheds and Garages have steel carports to suit any budget and design requirement.
Our range includes Flat Roof, Gable Roof and Dutch Gable Roof options. If you are after an economical version the Flat Roof option will be the one for you, or if you want a carport that compliments the design of an existing dwelling then why not opt for the Gable Roof version. These can all be customised to suit your specifications.
As with all of our products, you can choose the span, length and height of your carport. But why stop there. You can include a car port on the side or front of your garage, giving you a secure place for storage or workshop.
The Flat Roof carport is the most economical version that can be built in a range of sizes to suit your specific needs.
The Gable Roof carport offers a touch of style and can be used to complement numerous existing garage or house styles.
For the design conscious, we offer the Dutch Gable carport, which is also a great choice for an entertainment area.